Consultants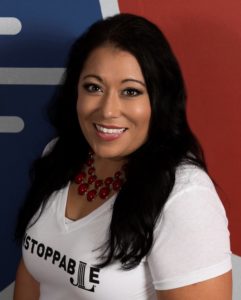 Rachel Banning, JLW BoardSource Consultant
Rachel Banning is a compassionate wife, volunteer, small business owner, writer, and champion of all things Wichita. She earned her B.A in Political Science at Wichita State University, was recognized as a Woman of Distinction in 2008, 40 Under 40 Leader by the Wichita Business Journal in 2012, and was a member of the Chamber's 2018 Leadership Wichita class.
In her 20 year nonprofit career, she has been charged with fundraising, training, operations, personnel, bylaws, and budgeting. She also has experience with strategic planning and developing annual work plans with nonprofit boards. Rachel has a track record of implementing successful projects through team building and collaboration by breaking down big picture perspectives into manageable tasks. She has a passion for building up women and working with families raising children with exceptionalities. Presently she is serving on the Phillips Fundamental Learning Center's board of directors. Rachel is a past president and of the Junior League of Wichita, former Center Director for Families Together, Inc., member of the Wichita Rotary, and was recently selected as the Executive Director for the Orpheum Performing Arts Centre, LTD.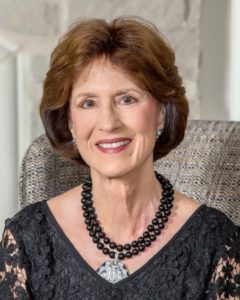 Judy Frick, JLW BoardSource Consultant
Judy Frick spent 17 years as a "career volunteer child advocate" before becoming the founding executive director of Communities In Schools of Wichita/ Sedgwick County, Inc. in 1990 (currently, The Pando Initiative). After she retired in 2007, she pursued a 2009-10 Communities In Schools National Baldwin Fellowship and developed a paper and toolkit to address Leadership Transition & Succession Planning. She continues to serve as an independent consultant in that area.
Having served in leadership positions on numerous boards and as a nonprofit executive director, she decided to focus on nonprofit board development in her retirement. She participated in a BoardSource Consultant training in 2015 and has served as an independent consultant and as a consultant for the WSU Community Engagement Center. When she became a member of the Junior League of Wichita governing board, she helped establish a board development initiative through trained League BoardSource consultants. The group collaborates with the Nonprofit Chamber of Services to provide board development training for League members and for community boards.
Judy's community service includes chairing Kansas Action for Children, CASA, and Communities In Schools of Mid-America, serving as a board member for United Way, being appointed to the U.S. Advisory Board on Child Abuse and Neglect, the Kansas Supreme Court Task Force on Permanency Planning, and the Governor's Commission on Children and Youth; participating in Leadership Kansas, Leadership Wichita, and as a Wichita Business Journal Women in Business honoree. She has served the Junior League in several leadership positions and as a sustaining advisor and was named Sustainer of the Year in 2015. She has served as a League representative to the Wichita Coalition for Child Abuse prevention since 2013.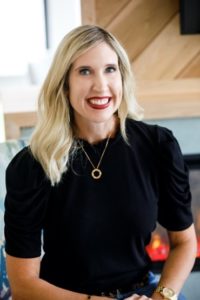 Sara Garrison, JLW BoardSource Consultant 
Sara Garrison has worked professionally for the last 21 years in the Public Relations/Marketing industry. She has spent much of her career working for non-profit organizations including the American Cancer Society, Kansas Children's Service League and Children's Mercy Hospital. In 2008, Sara started her own Public Relations and Marketing consulting company, Garrison Creative. In 2009, Sara was named a 40 Under 40 Business Leader in Wichita by the Wichita Business Journal.
Getting involved and giving back to the community, has always been an integral part of Sara's life. Her professional non-profit experience has given her the unique perspective of working as a non-profit employee and as a non-profit volunteer.
Sara's philanthropic experience includes serving in numerous leadership roles for the Junior League of Wichita (JLW) including Recording Secretary and Director of Nominating for the organization's Board of Directors. As JLW Director of Nominating, Sara learned the essential aspects of slating a non-profit board. Over the years, she has served as Sustaining Advisor for many JLW committees and as a BoardSource consultant. Additionally, Sara has served in numerous leadership positions on many local non-profit boards including Kidzcope, Music Theatre Wichita, Arts Partners and Exploration Place.  Sara chaired the Arts Partners Board of Directors in 2015-2016 where she mentored a new Executive Director. Sara is currently an active member of the Exploration Place Board and most recently served as Board Chair, assuming her role in July 2020 during the height of the COVID-19 pandemic. Additionally, during her role as Exploration Place Board chair, Sara chaired the Strategic Planning committee, consisting of board members and community volunteers, as they participated in an intense 10-month process to develop a new Strategic Plan that will guide the organization for the next five years.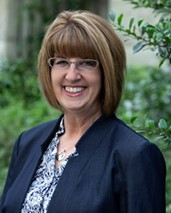 Martha L. Linsner, C.T.F.A., JLW BoardSource Consultant
Martha L. Linsner has worked professionally in the banking and trust services field since the mid-late 80's. She has been with The Trust Company of Kansas since 1994 and was named President in 2009. Martha holds a Bachelor of Science from Friends University and has successfully completed the American Bankers Association (ABA) National Graduate Trust School, which focuses on developing essential skills needed by today's trust professionals. In 2002, Martha earned the designation of Certified Trust and Financial Advisor (CTFA). This line of work has afforded her many opportunities to give back to her community by staying active through various networking opportunities with area non-profits and professional affiliates.
Whether serving on a local nonprofit board or contributing in various ways to improve and enhance the trust/wealth management industry, Martha is a real maximizer. She seeks to transform something strong into something superb. She takes immense satisfaction in being busy and productive. Team building is important to her, yet she is independent and a master at prioritizing projects based on how much influence they will have on the organization or people around them. She can organize, but also has a flexibility that complements an organizer. She likes to determine how all of the pieces and resources can be arranged for maximum productivity.
Martha's proudest service experiences include leadership positions for the Kansas Bankers Association-Trust Division, on the Treasurer's Advisory Council for the State of Kansas' 529 Learning Quest Savings Plan at the invitation of past State of Kansas Treasurers, and President of the Wichita chapter of Executive Women International (EWI), Arts Council, Wichita Art Museum, Junior Achievement, and Junior League of Wichita.
In addition to becoming a BoardSource Consultant in 2017, the Wichita Business Journal recognized Martha in 2004 as a "40 Under 40" recipient and in 2015 as a Women in Business honoree. She is a 2005 Leadership Wichita graduate and an Advance Kansas participant.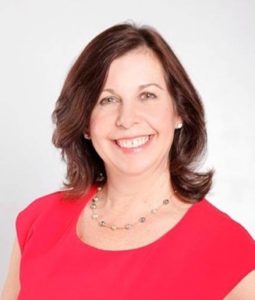 Betsy Redler JLW BoardSource Consultant
Betsy Redler has been a volunteer her entire life. Her mother would "volunteer" her to work community events. Betsy is currently active in the Junior League of Wichita as a BoardSource consultant, having served as their Board president along with involvement in their many fundraisers. She was named Sustainer of the Year in 2016.
Betsy also served in board leadership positions for Exploration Place, Arts Partners, and has served on the boards of WASAC, Arts Partners, Butler Community College Foundation Board, the Wichita Art Museum, and the University of Kansas Hillel. She has gained experience in board governance, recruiting, and training new board members and has participated on national search committees placing area non-profit executives.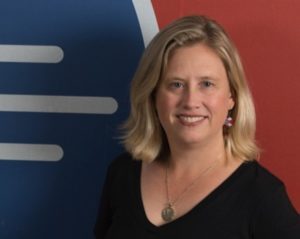 Laura Roddy, JLW BoardSource Consultant
Laura Roddy is the chief advancement officer at Exploration Place, Kansas' premier science center. She also spent five years in a similar role at Mark Arts, a nonprofit arts center. She is a former president of the Junior League of Wichita and has worked as a contributing editor for The Journal of the Kansas Leadership Center, copy editor for the Dallas Morning News and public information officer for the Nebraska Unicameral Legislature. Laura earned bachelor's degrees in journalism and Spanish from the University of Kansas and a master's degree in communication from Wichita State University.
Laura helped Junior League of Wichita's board transition into a governance-management model. She also is experienced in rebranding, digital marketing strategies, capital campaigns, membership growth and strategic planning.
Board University Modules
Our members are able to gain access to a collection of Board University modules, done in collaboration with the Junior League of Wichita. These modules provide a basic overview on a variety of topics. Be sure to attend our full Board University series.
Board Roles & Responsibilities
Board Roles and Responsibilities provides a brief overview of the major roles and responsibilities of nonprofit board members: establishing organizational identity; ensuring resources; and monitoring.
Building the Board
Building the Board provides an overview on how to find, recruit, and engage nonprofit board members as well as how to improve board composition and effectiveness.
Board Building Cycle
Board Profile Matrix
The Board's Role in Fundraising
The Board's Role in Fundraising provides an overview of the nonprofit board's role in fundraising: the three stages of fundraising, friendraising activities, and donor motivation.
Fundraising Communications Toolkit
BINGO! Understanding Nonprofit Financials
BINGO! Understanding Nonprofit Financials provides an overview of the fiduciary responsibilities of nonprofit board members, including understanding financial statements, the audit, and the 990.
Evaluation & Assessments
This short video will give you an overview on the board's role in evaluation and assessment of the functions of a nonprofit organization.
Annual Board Functioning Self-Assessment
Sample Evaluation Dashboard
Individual Board Member Engagement Plan
Succession Planning & Leadership Transition
Succession Planning & Leadership Transition provides an overview of succession tools needed and the Executive Transition Management model which includes the steps and activities needed during each phase of the transition.
Executive Transition Management Description
Emergency Succession Plan Template
Contact Us
To learn more about the League's BoardSource offerings or request customized training for your board, contact the League's BoardSource Coordinator, Judy Frick, at judyfrick7@gmail.com.